Nick and JoAnna Garcia Swisher Expecting First Child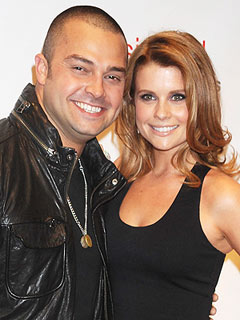 MediaPunch
There's a baby on the way in May for Nick and JoAnna Garcia Swisher!
The Animal Practice star, 33, and her husband, a baseball free agent who most recently played for the New York Yankees, announced their news on Swisher's Facebook page Monday.
"We are so excited to finally be able to share our exciting news with you! We are expecting a little Swisher in the spring of 2013," the couple wrote.
"Words can't describe how blessed we feel to be expanding our family and are anxiously awaiting the arrival of our new addition. Your support and kindness has meant so much to us throughout the years and we wanted to personally share the news with you all."

Following their engagement in 2009, Swisher, 31, told PEOPLE, "I think for the first time in my life, I have a woman who I could not be more proud of. We do such a great job really pushing the other one to do better and I think that's what you have to have."
— Maggie Coughlan