Christina Applegate's Blog: My Tips for a Working Mother
Please welcome Christina Applegate for a four-part blog.
The actress, who stars as Reagan on NBC's hit comedy Up All Night, is also mom to daughter Sadie Grace, 21 months, with fiancé Martyn LeNoble.
Applegate, 40, is the creative partner for FabKids.com, a monthly outfit club for stylish girls sizes 2-8.
She can also be found @1capplegate on Twitter.
In her first blog post for PEOPLE, Applegate shares some of her most tried-and-true tips to making it all happen as a working mom.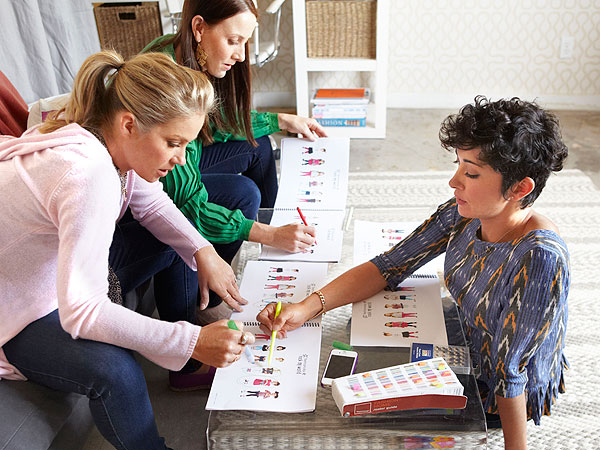 Working on FabKids — Courtesy Christina Applegate

As most mothers know and first-time mothers quickly learn, having a baby is something you can never fully prepare for. Of course, people will tell you how much your life will change, but understanding the full impact of having a little one come into your life is something you just can't fully comprehend until it actually happens!
Before my daughter Sadie was born, I was already a busy person. Between my acting career, personal life and the work I do for my breast cancer charity, Right Action for Women, I was already performing something of a juggling act. And now that Sadie is in my life, I am busier — and happier than ever before!
This year, I was thrilled to join FabKids.com, a monthly outfit club that empowers girls to express their own personal style in a way that builds confidence and lets them shine. I love that we help take the guesswork out of keeping your kids in fun, ready-to-play clothes — great for all of us working mothers!
I am all about finding the best tips and tricks to achieving balance and every mother has her own strategy to handling the juggling act of work and life. Here are some of my personal favorite tricks that I have learned along the way:
Find something you love to do with your daughter
Finding something you can bond with your daughter over is completely priceless. You learn so much about her when you spend quality time together and the act of doing something together that you both enjoy brings you closer than ever. It's also a great opportunity to create a life lesson.
Right now, Sadie and I are building an urban garden, filled with vegetables. I love this idea because it feeds Sadie's interest while teaching her healthy eating habits and gives her an introduction to sustainable living. Would you believe it? She loves kale!
Build a support system
It can be easy to forget that you are not alone when you have so much on your plate. Building your own support system gives you a shoulder to lean on when it comes to all the things that come with raising a child. It's great to surround yourself with like-minded people — or people you trust to be involved in your every day life.
In my case, I'm incredibly lucky because in addition to my family and close friends, so many of us on the set of Up All Night have kids around the same age. We even have a playroom on set!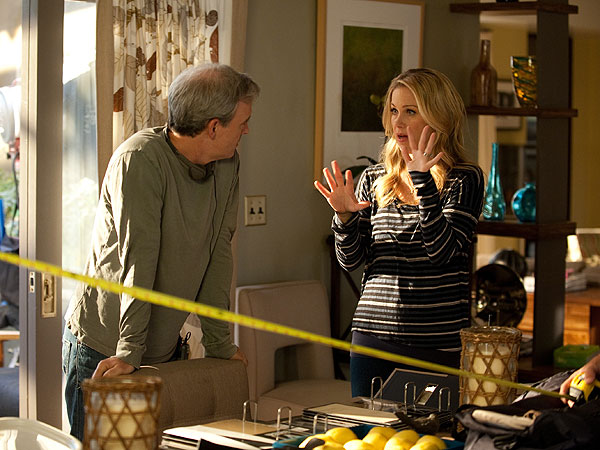 On set at Up All Night – Courtesy Christina Applegate
The ongoing juggling act and the power of distraction
The main point of a successful juggling act is to not drop the ball, no matter how many balls there are up in the air! When it comes to Sadie, I have found that distracting her with something engaging is a much more efficient way to get her to switch gears, as opposed to just telling her "no" or "stop." She'd much rather discover something new than be told to stop doing something. To be honest, I would too!
I love being a busy mom. Every day I feel enriched by everything that's going on in my life. And it goes without saying that Sadie is my favorite part.
— Christina Applegate