Second Child on the Way for Bryan Adams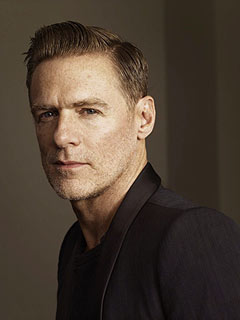 Bryan Adams
Bryan Adams has a new reason to sing straight from the heart: He's going to be a dad again.
"There's another baby on the way for singer Bryan Adams and Alicia Grimaldi," the rocker-photographer's rep tells PEOPLE exclusively.
"Their daughter, Bunny Grimaldi-Adams, is now 18 months old, and the new baby is due next year."
Adams, 53, was thrilled when he realized Grimaldi, the co-founder of his charitable foundation, would be making Bunny a big sister.
"Alicia's either eaten too much chocolate cake or we're expecting another baby …I think it's a baby," he jokingly tells PEOPLE.
Adams resumes his latest U.S. tour on Dec. 10 in Tulsa, Okla., where he'll also celebrate his first photography book, Exposed, which was released in early November.
— Marisa Laudadio