Alessandra Ambrósio and Daughter Anja Model for London Fog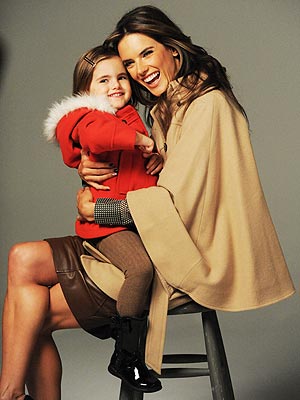 Courtesy London Fog
Alessandra Ambrósio and daughter Anja Louise are taking their mommy and me style to a whole new level.
As the new faces of London Fog, the Brazilian model and her adorable Mini Me are showing off their superstar smiles for the brand's winter 2012 collection.
"It's the first time we've done a campaign together in the U.S. [And Anja] had a lot of fun," Ambrósio tells PEOPLE of the cute ads, which debut in December. "She was really into the polka dot raincoat. It has pink on it and pink is her favorite color."
Despite it being the 4-year-old's first stateside session, she's already a pro. Which is no surprise — seriously, how sweet are these behind the scenes photos? — considering Anja's no stranger to the fashion world due to her supermodel mom's success.

In fact, according to Ambrósio, her little girl is already showing signs of following in her footsteps.
"Anja has watched me do runway shows and photo shoots," Ambrosio, 31, says. "She's very entertaining; She's always singing and dancing. She gets it from me — it comes naturally."
Developing her sense of style is another thing that comes easy to the trendsetting tot.
"She definitely has her own taste. In the mornings, she likes to pick out her clothes," Ambrósio shares. "She'll definitely be a little fashionista. She has a very strong personality already."
To see the duo's official London Fog ads, go to peoplestylewatch.com.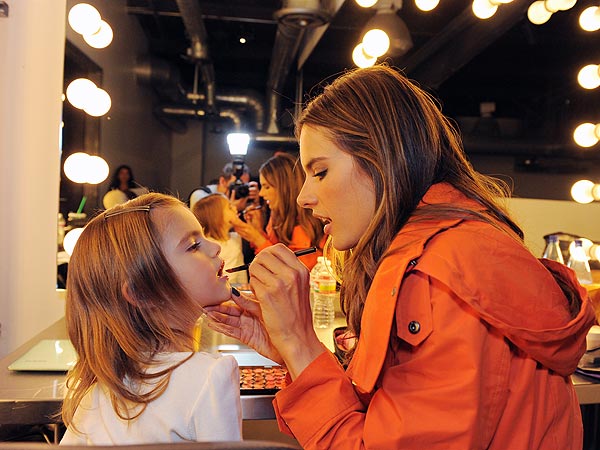 Courtesy London Fog
— Anya Leon