Great Ideas! 7 Yummy & Healthy Meals for Baby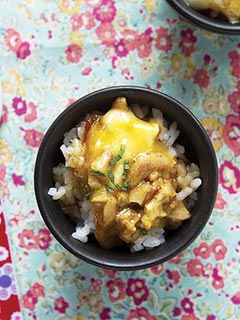 Courtesy Mika Shino
When Mika Shino welcomed son Magnus, she didn't know much about babies or baby food.
But her new little boy was born with a severe liver disorder, so the former chef knew she had to get serious about his health, including the foods she prepared for him.
The result of her extensive research and kitchen trial and error is Smart Bites for Baby, a recipe book of healthy, easy-to-make meals that was released in August.
Lucky for us, Shino shared a few of the recipes with us. Check them out.
VIEW THE GALLERY: 7 Yummy & Healthy Meals for Baby