So Cute! U.S. of Awesome's Rock the Vote Video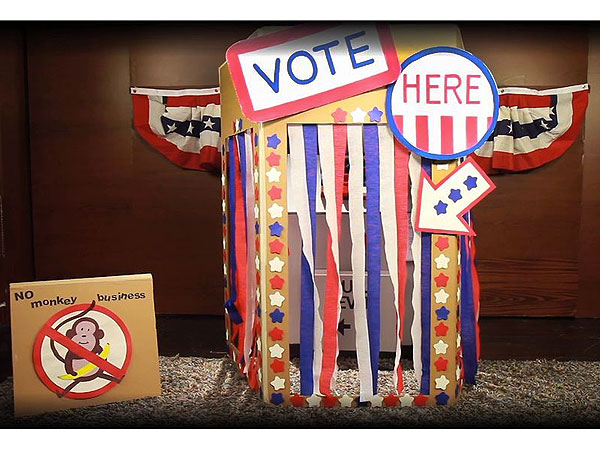 Michael Simon/Startraks
Tuesday is going to be bananas! And to get in on the fun, U.S. of Awesome has launched an adorable video encouraging everyone to get out and express their right to rock the vote.
Featuring a toddler outfitted in a cute monkey costume who wreaks havoc on the polling booth (before settling down to enjoy his tasty treat!), the short clip is intended to poke fun — and provide a few light-hearted laughs — at what happens when you don't mark your ballots.

"We wanted to avoid sounding preachy in trying to get people to vote," says the brand's co-founder, Vasili Gerogiannis. "But we also want to drive home the message that voting is crucial for a democracy to function. So, don't be a monkey, be a part of the process!"
The video (check it out below!) is also an extension of the company's 2012 campaign clothing collection, which includes their comfy Love to Vote tees that are made entirely in America.

— Anya Leon