J.R. Martinez: My Baby's Given Me Balance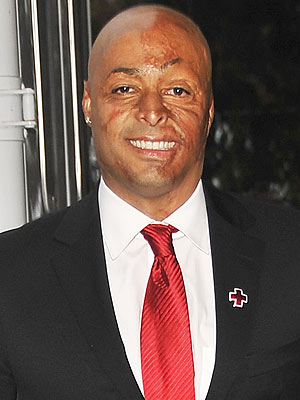 John M. Heller/Getty
He may have all the right moves of a talented dancer, but what J.R. Martinez has been lacking in his life has been the balance.
Fortunately, things have fallen into place since the birth of the Dancing with the Stars champ's 6-month-old daughter, Lauryn Anabelle.
"Before it was work, work, work and now [being a father has] given me a little bit of balance," Martinez, 29, tells PEOPLE.
What's been most exciting for the new dad is the opportunity to watch Belle's budding personality. "She's … coming into her own now," he says, "She's a happy girl, she's a happy baby. She's really calm and real chill."
Always willing to get up and go, Martinez's global travel has never posed a problem — until now.
"It's never been an issue for me to pick up my stuff and hit the road for two weeks at a time," the new dad explains.
"[But now,] having to still work and get in the car and be away from her is the hardest."
This weekend Martinez — whose memoir Full of Heart hit shelves Tuesday — was supposed to be pounding the pavement during the since-canceled New York City marathon, where he had planned to start in last place (Timex was to donate $1 to New York Road Runners' Youth Programs for every runner he passes in the race).
Luckily for Martinez, girlfriend Diana Gonzalez-Jones keeps him connected while he's away. "[She] sends pictures and videos [of Belle] all the time," he shares.
And when Martinez is home with his little one? "I spend every second with her," he says, adding that he is no stranger to diaper duty. "When I'm home I change her. That's my job."
With plans to expand their family further, Martinez admits he'd love to have a son — for Gonzalez-Jones' sake.
"It'd be nice to balance it out since we have a girl," he muses. "Right now the girl has got me wrapped [around] her finger so it might be nice to have a boy so Diana can be wrapped around his finger."

— Shakthi Jothianandan