Pregnant Lisa Ling Feels 'Lucky' and 'Cautious'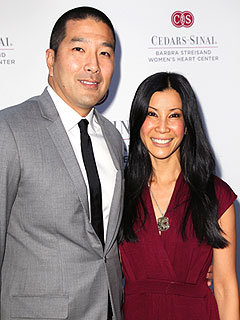 David Livingston/Getty
With five months of pregnancy behind her, Lisa Ling is considering herself quite fortunate this time around.
"I've been so lucky — I have felt completely normal this entire time," the Our America host, 39, said Friday on Access Hollywood Live. "Other than the fact that I feel like I'm getting this big gut, I didn't have any morning sickness or anything."
After suffering a miscarriage in 2010, Ling is understandably prudent this pregnancy.
"I've just been trying to be very, very cautious about everything … with diet, with exercise," she explains.
"I used to do extremely rigorous Bikram yoga in 110 degrees and I would go on these long jogs. So, I'm trying to temper it a little bit. I'm now just doing stairs up and down, which is great to do at hotels."

Ling and husband Paul Song, whom she married in 2007, are expecting a girl.
— Sarah Michaud