Great Ideas! Jenna von Oy's Sweet & Personal Nursery Style Tips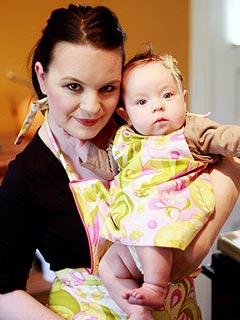 Courtesy Jenna von Oy
From the custom changing table and handmade ribbon holder to the adorable White House swag from pal Kal Penn, new mom Jenna von Oy made sure there were lots of special touches in daughter Gray Audrey's nursery.
And the PEOPLE celebrity blogger was nice enough to share with us why each item means so much to her and her family.
"When someone takes the time to create something from the heart, it means the world to me," says von Oy.
VIEW THE GALLERY: Decorating 101: Jenna von Oy's Sweet & Personal Nursery Style