Kelly Stables Introduces Son Kendrick Kurt
Meet Kendrick Kurt Patino!
Kelly Stables and husband Kurt Patino introduce their 6-week-old son exclusively to PEOPLE readers.
"I could stare at him all day," The Exes star, 34, tells PEOPLE. "He's just starting to smile, and when he does it seriously brings tears to my eyes. It's so beautiful."
The couple welcomed their baby boy on Sept. 7, and are quickly adjusting to new parenthood — although Stables admits the sleepness nights require a bit of extra makeup.
"My favorite part is when I rock him and sing to him every evening," she says. "He also loves to party at night, so thank God for concealer!"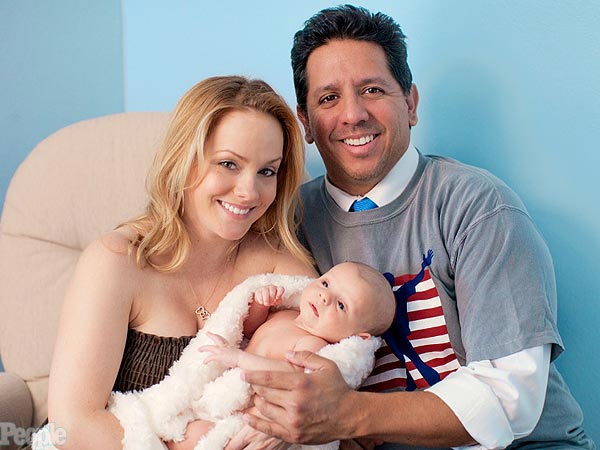 Stephanie Celine Photo

For Kendrick's nursery, designed by Jayneoni Moore, Stables and Patino chose furniture by Bratt Decor, James Collection bedding by Serena & Lily and drapes by Carousel Designs.
"I'm so in love," the actress, also known for her role as Melissa on Two and a Half Men, tells PEOPLE. "He's eating all of the time and getting adorably chubby. I love putting him in little outfits."
As for the moniker the pair picked for their little guy, Stables shares that there is a story behind it.
"There's a baseball player named Howie Kendrick [who plays for the Los Angeles Angels of Anaheim, and that's] where we first saw it. It means 'champion' so we thought that might make a cool first name," she explains. "Kendrick is of Welsh descent and on the Welsh flag is a red dragon. 2012 is the Year of the Dragon, so we thought it was a good fit."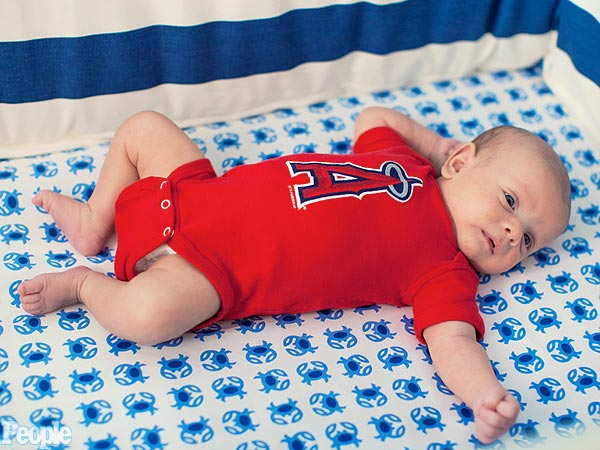 Stephanie Celine Photo
— Sarah Michaud