Look for Less: Luca Comrie's Pumpkin Patch Polish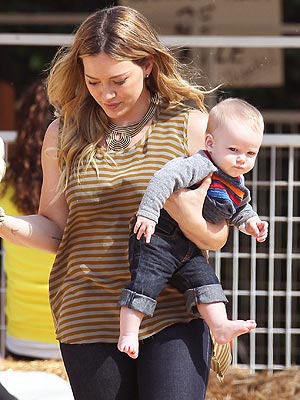 Blanco-Adrian-Rol/X17
Talk about cute!
On Saturday, Luca Comrie and mom Hilary Duff made their visit to Mr. Bones' Pumpkin Patch in West Hollywood a stylish affair.
While Duff sported a striped top and bold necklace, her towheaded 7-month-old looked cool yet comfy in Splendid's Cliffside Sunset Shirt ($78, with matching pants) paired with rolled up jeans.
Love Luca's easy style? You're in luck. We've rounded up similar pieces — all under $20!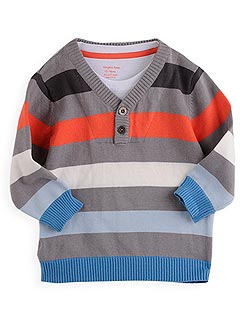 Courtesy Pumpkin Patch
Top
Not only is Pumpkin Patch's Stripe Knit Jumper Mock Tee ($20) perfect for perusing pumpkins, but it's polished enough for fall family photos too.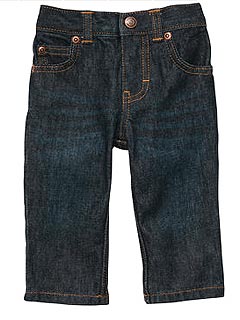 Courtesy Carter's
Pants
Who doesn't love a lil' dude in denim duds? Our pick: Carter's classic dark wash 5-Pocket Jeans ($16.50), which get even cuter when rolled up!
— Anya Leon