Nick Lachey Loves Sniffing His Son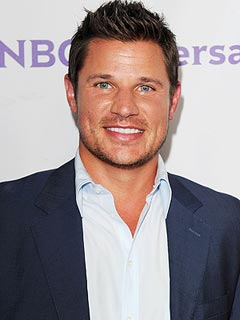 Vince Flores/ AFF
These days Nick Lachey's life is filled with dirty diapers, late-night feeds and … smelling his son Camden John.
The proud papa and wife Vanessa welcomed their baby boy on Sept. 12 and Lachey finds nothing sweeter than taking a sniff of the couple's first child.
"That smell of your newborn baby doesn't last very long, but it's something you'll always remember," the new dad tells PARADE.
"So I find myself sniffing his head and his neck. There is that baby smell that is so special, especially when it's your own baby!"
Calling parenthood "a roller coaster," Lachey, 38, has been basking in baby bliss and enjoying each new experience as a family of three.

"It's been incredible to go through for the first time. It's all kind of surreal. Every day is a new surprise or expression," he says. "I try to do everything with the baby. I sing to him. I shush him a lot. It's all about spending as much as you can."
Teaming up with Tide for their Show Us Your Colors football campaign, Lachey was more than happy to let people sneak a peek at his little guy's game time gear — an apparent good luck charm for the Cincinnati Bengals.
"Now with Camden, he has his own Bengals onesie and the team is 3-1 with him cheering them," he says. "So in the last month, my tradition has been changing him and getting him ready for football at 10 o'clock. Then we sit together and watch. It's awesome."
But when the father-son football fans aren't glued to the game, Lachey has been busy scoring a few potential hits of his own in the studio.
"I'm actually working on a lullaby project that's inspired by Camden," he reveals of the album slated for release early next year. "It's some originals I'm writing and some classic ones so it's a mixture."
— Anya Leon