Oh Daddy! Matt Damon's Cute, Kid-Friendly Backpack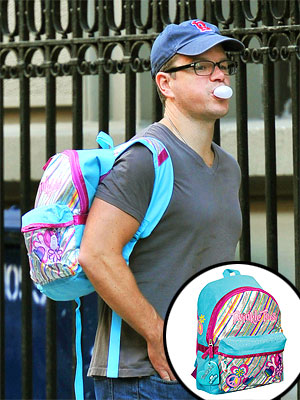 Javier Mateo/Startraks
Despite playing tough guys on film, Matt Damon has no qualms about carrying around a pretty pink and blue knapsack in real life.
On Sept. 19, we spotted the doting dad dropping his girls off at their N.Y.C. school sporting the adorable bag slung over his shoulder.
Turns out Damon — make that his daughters — are fans of Skechers' Twinkle Toes Backpack ($25), which features rhinestone hearts, stars and peace signs.
As a dad of four girls, it's no surprise Damon has learned to love all-things girlie. We just wonder: Could best bud (and fellow father) Ben Affleck be next?
— Anya Leon