Mommy & Me: Jennifer Hudson and David's Cool Backpacks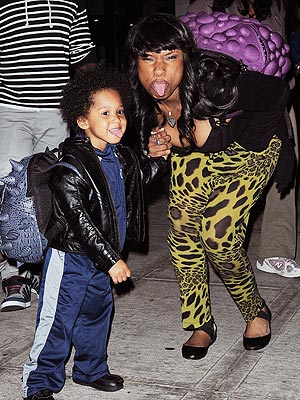 Splash News Online
Like mother, like son!
As Jennifer Hudson and son David Otunga, Jr. stopped to take a few silly snapshots while making their way through N.Y.C.'s JFK airport June 2, we couldn't help but notice their unique backpacks.
Along with their matching wagging tongues, it turns out the singer and her 3-year-old were also sporting Mad Pax's cool animal packs.
Hudson was rocking the roomy, purple Bubble Full Pack ($60), while David Jr. wore the Lator Gator Half Pack in blue ($48), which is perfect for toddlers on the go.
For more of the company's fun and colorful backpacks, go to madpax.com.
— Anya Leon