Giuliana Rancic: Motherhood Is 'Better Than I Expected'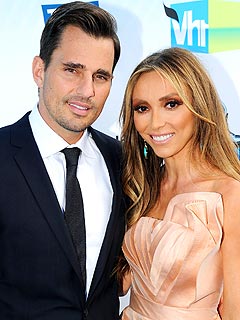 Jeff Kravitz /FilmMagic
Giuliana Rancic is finally living the ultimate dream.
Following the Aug. 29 birth – via gestational surrogate – of her and husband Bill Rancic's long-awaited first child, son Edward Duke, the E! News host, 38, reflects on how amazing things are one year after what she recalls as the lowest point of her existence.
"I remember getting diagnosed [with breast cancer] last September, and it's fair to say that it was the worst day of my life," Rancic tells PARADE. "Yet, three weeks ago, I had the best day of my life, seeing my baby boy come into the world. That was truly the best day of my life."
Continues Rancic, "It just really teaches you so much about how resilient we are, and how strong we are. If you just stay positive, if you can just believe that there is a reason bad things are happening, some good can come out of it and you try to do good with what's happening to you. There will be a light at the end of the tunnel."

In fact, being a mom is even more fulfilling than the TV personality expected.
"I knew it was going to be great, especially because we worked so hard at having a baby and we wanted a baby so bad," she explains. "But it's even better than I expected. He's really opening his eyes now, and when he opens his eyes and stares at you for 10 minutes at a time while you're feeding him, you just realize why there's that mother-son bond. And I say to myself: 'How am I ever going to say no to this kid!' He's got me. [Motherhood] is everything I had hoped for and more."
One of the surprises she's found in becoming a parent is being okay without as much sleep.
"I love my sleep," she says. "I wondered how people function when they have to get up at all hours of the night. But youjust do it. You function because you enjoy doing it. I think the biggest surprise is probably enjoying those overnight feedings. I love them and look forward to them because I get to spend time with the baby."
— Dahvi Shira