Mini Must-Have: Seraphina Affleck's Adorable Shoe Ribbons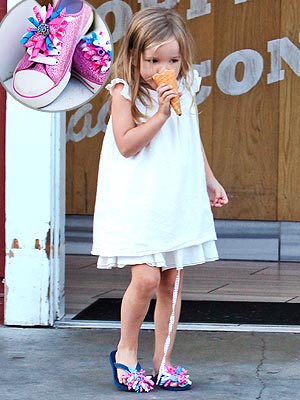 AKM-GSI
I scream, you scream, we all scream for… ice cream!
While enjoying a sweet treat with her family at the Brentwood Country Mart on Aug. 25, Seraphina Affleck added a little pep to her step with colorful embellishments on her flip flops.
And luckily, we were able to find out who makes them.
The 3½-year-old's super cute ribbons are The Party One ($14) bows from Hoppers.
From sneakers to sandals, the company's adorable accessories can be added to any shoe that has straps or laces for an instant mini make-over.
See the full array of colors and styles at myhoppers.com.
— Anya Leon