Jessica Capshaw: My House Has Become 'Controlled Chaos'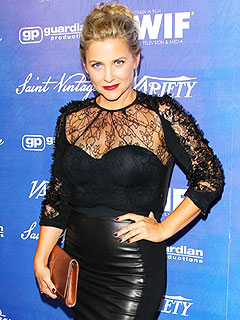 Michael Tran/FilmMagic
The sibling situation is getting interesting in Jessica Capshaw's house!
Since the actress and her husband Christopher Gavigan welcomed their daughter Poppy James in June, the dynamics of their brood — which include Eve Augusta, 2 next month, and Luke Hudson, 5 — is continuing to change.
"The kids are all getting along amazing. The youngest one is too young to have a problem with the other two," Capshaw told PEOPLE at the Variety and Women in Film Pre-Emmy Event presented by Saint Vintage in Beverly Hills on Saturday.
"The older two are just getting to a point where they are having a problem with each other, and it's not a problem because they know they have a third one coming up behind them."

With her two youngest 20 months apart — "an extra added fun bonus," she says — the mom-of-three is enjoying the "controlled chaos" before potentially heading back to work. After a season finale filled with tragedy, Capshaw is keeping mum on whether she will return as Dr. Arizona Robbins on Grey's Anatomy.
"I can't say because I have a story line that is a little open ended. Right now I'm just focused on [the kids] and I'm having fun," she explains.
"It's a big job and you have to take it seriously. If you have three babies, you have to make sure you're taking care of them so I have been home."
— Anya Leon with reporting by Michelle Ward