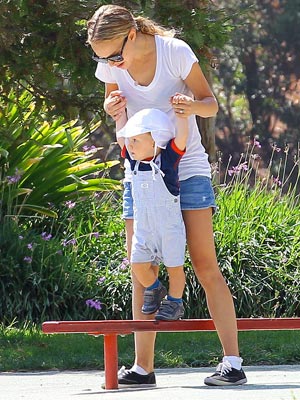 x17
Baby steps!
Natalie Portman helps son Aleph, 15 months, stay steady as he gives walking a try on Tuesday at an Los Angeles playground.
The actress, 31, is having a blonde moment as she prepares for an upcoming movie role.
"My mom says I'm like a different person," the Black Swan star says. "I did it just a couple of days ago."
Portman and husband Benjamin Millepied wed Aug. 4 in Big Sur, Calif.
RELATED: Natalie Portman Goes Blonde