Melissa Rycroft: I Can't Wait for Ava to See My DWTS Costumes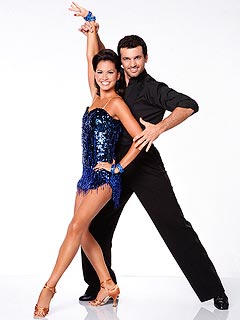 Craig Sjodin/ABC
Melissa Rycroft returned to the ballroom Monday evening with a new fan in the audience — daughter Ava Grace.
"I had such a great time the first time on Dancing with the Stars, and coming back now, I have a husband [Tye Strickland] and a little girl," the reality star, who's back for the all-star season, tells PEOPLE.
"Once we cleared out the logistics that everybody was going to come to L.A. and stay together, [being back on the show] seemed like a no-brainer."
Rycroft, 29, is especially looking forward to sharing the experience with her 19-month-old.
"It's really cool to have a little girl, specifically, watch what I'm doing," she says. "One day she's going to see the costumes, and see all the glitz and the glamour and the old videos, and see, 'Oh, mommy used to be cool!'"

Although Rycroft has her pint-sized cheerleader on hand, she's still dealing with nerves going into the season.
"I have so many emotions," she says. "On one hand, I'm crazy excited. It really is just so much fun — the hair, the makeup, the dancing and the camaraderie that you have. On the other hand, I'm extremely terrified!"
— Gabrielle Olya