Great Ideas! 17 Cool Birthday Cakes That Will Make Kids Squeal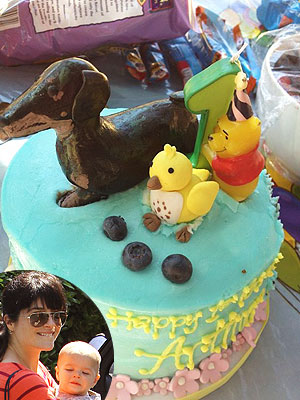 Courtesy Selma Blair; Inset:X17
Actress Selma Blair had a little trick up her sleeve when it came to diving into son Arthur Saint's first birthday cake on July 25. Not only did she top it with adorable dachshund and Winnie the Pooh figurines, but she also added three blueberries.
"By adding some blueberries, I managed to avoid a baby sugar rush. He went only for the berries," she Tweeted along with a photo of the cool cake.
Having an unforgettable cake that dazzles and tastes delicious is easier than you think! We've rounded up inspiring kid-approved confections, from Hollywood's fancy treats to easy how-tos from top baking bloggers!
VIEW THE GALLERY: 17 Cool Birthday Cakes That Will Make Kids Squeal