Giuliana Rancic Says Baby Smell Is the Best
Edward Duke Rancic might be adorable, but according to his mom, the little guy smells just as good as he looks.
During a chat with PEOPLE on Thursday, Giuliana Rancic revealed her favorite thing about motherhood so far. "I love the way he smells. There is nothing like baby smells," Rancic, 37, notes. "Maybe it's the shampoo, I don't know. Babies just have the smell."
Another simple pleasure she relishes in? Just spending time with her three-week old. "I love holding him — there's nothing like looking into his eyes," she says, adding that they were originally brown, but are now a dark blue.
The E! host and her husband Bill Rancic — who shared a new photo of their bundle of joy in cute pajamas with Today on Wednesday — also already figured out something that first time parents usually struggle with — how to get him to sleep!
"He loves head rubs," she said. "He can be so alert and awake, but the second Bill rubs his head — he's out!"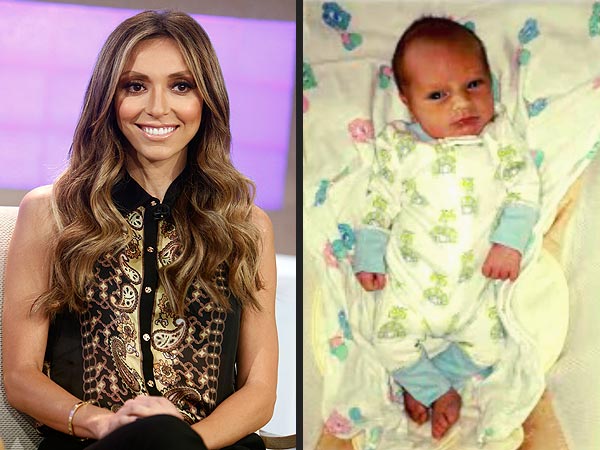 NBC

And it seems that being a new mom has slowed down Giuliana, at least in the style department. "I've toned down my look in terms of my everyday look," she admits. "I'm definitely wearing ponytails all the time."
The Rancics welcomed their son via gestational surrogate on Aug. 29  in Denver, Colo.
— Jennifer Cress with reporting by Andrea Lavinthal