Motherhood Is a 'Profound Change' for Claire Danes
Emmy nominee and mom-to-be Claire Danes isn't exactly sure what to expect of motherhood, but tells Anderson Cooper it is sure to be a "profound change."
"There's no way of anticipating what that's going to mean for [husband Hugh Dancy and me], but we are very excited," the Homeland star says during a Thursday appearance on Anderson Live. "We are going to love this person, I know that."
When asked what kind of mom she'll be, Danes admits she may have a leg-up on one stage of babyhood.
"My mom ran a toddler school in our loft; I grew up in the city," she explains. "So I grew up with 1-and 2-year-olds all throughout my childhood, and I know about early childhood development — that particular window I am pretty educated on."
The actress adds with a laugh: "Anything before and after I might have some trouble."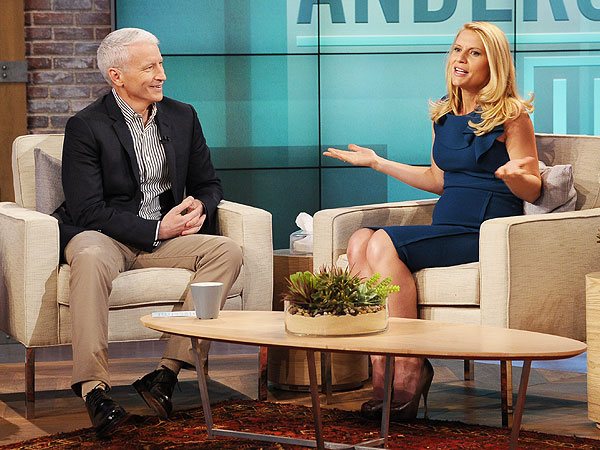 Courtesy Anderson Live

Danes admits she couldn't wait to find out the sex of her first child because she has "no patience," but reiterated that she and Dancy have chosen to keep the news secret. "It's important to keep a little something to ourselves because we are so public," she explains.
To accommodate, Cooper surprised Danes with two onesies with a Homeland twist. One pink and one blue, each reading CIA — "Cutest Infant Alive."
— Sheila Baylis