Nick Lachey Is 'Officially In Cheesy Dad Mode'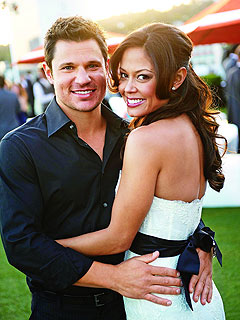 Yitzhak Dalal/Hilton Media Group
Nick Lachey is one proud new papa.
Since he and wife Vanessa welcomed son Camden John, it seems as if the doting dad has been busy soaking up plenty of time with his new son.
"Officially in cheesy dad mode," Lachey, 38, Tweeted Monday afternoon.
"Camden is easily the most amazing thing that has happened in my life. @VanessaLachey and I are truly blessed!"
Born on Sept. 12, baby boy has already made waves in social media circles after new mom Kristin Cavallari commented on the Lacheys' name choice.
"Apparently Camden is a popular name!" Cavallari, who welcomed son Camden Jack on Aug. 8, Tweeted last week.
— Anya Leon