Luca Comrie's Adorable Slip-On Shoes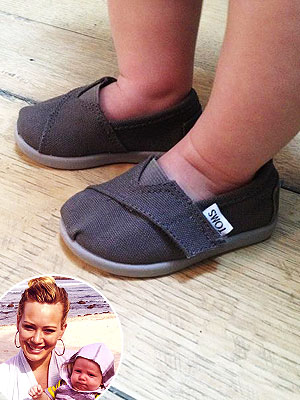 Courtesy Hilary Duff
Awww! Hilary Duff's love of shoes is clearly rubbing off on 5½-month-old son, Luca.
On Monday, the actress Tweeted a photo of her tot sporting some adorable footwear from TOMS.
"Oh just kickin it in my baby toms!" Duff wrote of her baby's gray canvas shoes, that sell for $29 on TOMS.com.
Just like the grown-up versions, Tiny TOMS are lightweight and come with a classic suede insole for extra comfort.
And, since the company gives shoes to a child in need each time you buy a pair, your little one can now contribute to the cause!
— Amy Jamieson