Malia and Sasha Obama's Chic DNC Style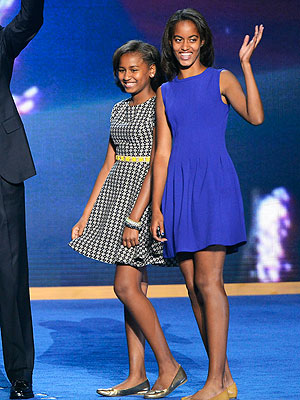 Tannen Maury/EPA/Landov
Apparently, Michelle Obama's keen eye for style has rubbed off on her daughters.
The stylish tweens joined their father President Barack Obama and the First Lady (who wore a floral printed plum Laura Smalls number) last night at the Democratic National Convention in Charlotte, N.C. And they looked amazing.
Malia, 14, wore a bright blue sleeveless H&M dress paired with mustard yellow flats and a matching blue mani; while younger sister, Sasha, 11, donned a black-and-grey Maeve cap sleeve number (sold at Anthropologie) that was punctuated with a yellow belt and gold flats.
And though it was a big night for the Obama household, it doesn't mean the First Children got to play hooky from school.

The girls flew from the White House to Charlotte right after school on Thursday, and they went straight back to the nation's capital after their father's speech. "You still have to go to school tomorrow," the President said from the convention lectern.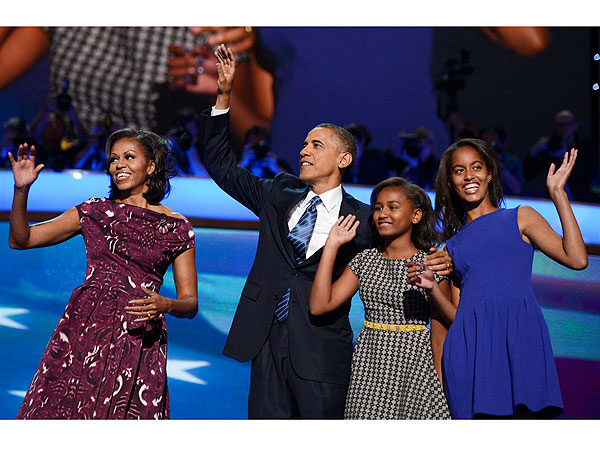 Shawn Thew/Landov
— Jennifer Cress