Alicia Keys: Potty Training Is Like Boot Camp
When it comes to his milestones, Alicia Keys' son Egypt Daoud is on fire.
"He just got potty trained!" the Girl on Fire songstress, who took the stage Thursday night alongside Nicki Minaj to perform their new duet at the MTV Video Music Awards, tells PEOPLE.
"Basically, [you have to] take them to the military! I took him to the military! No, it's really just consistency and love and support and it was just amazing."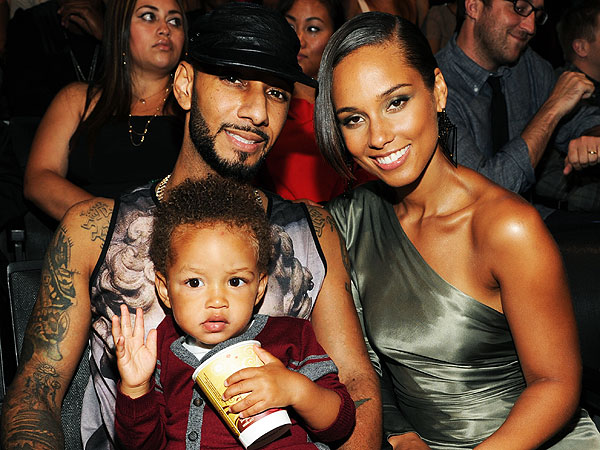 Frank Micelotta/PictureGroup

The "proud" mama — who spent the evening cuddling close with husband Swizz Beatz and the couple's 23-month-old son — says she is "in love" with her new album.
"It really talks about each part of our lives as human beings, and it has a ton of variety [and] takes you on all these different journeys," Keys, 31, explains. "It's powerful stuff, and I think you're going to really love it."
According to Keys, the tracks pay homage to her experiences from her career to her marital and motherhood ventures.
"It's a new world for me, it's a new life for me," she says. "I'm more in control of myself as a woman, as a businesswoman, as a mom, as a wife. Everything is new."
— Anya Leon with reporting by Gabrielle Olya