Dwyane Wade: Fatherhood Is the Job I Take Most Seriously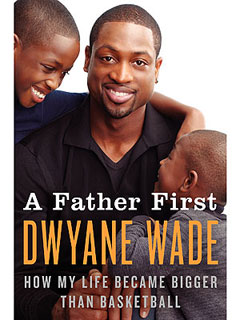 Courtesy Harper Collins
From basketball superstar to doting dad, Dwyane Wade finally opens up about his journey in his new book, A Father First: How My Life Became Bigger Than Basketball.
Chronicling his struggles as a child growing up in Chicago and subsequent success as a shooting guard for the Miami HEAT — he won his second NBA championship with the team in June — Wade reveals his biggest accomplishments are actually off the court.
In 2006, Wade was granted sole custody of his sons Zaire, 10, and Zion, 5. And since becoming a full-time parent, he counts his devotion to his boys as his first priority.
"As a child I grew up with aspirations to one day be a professional basketball player, and I am living that dream every day as a proud member of the Miami HEAT," Wade, 30, says.

"However, the daily role I play in the lives of my two children is the single most significant undertaking of my life, and the job I take most seriously."
And although he's grateful for his stellar career and countless awards — including being named MVP in the 2006 NBA Finals — Wade admits his sons remain the root of his happiness.
"While my basketball career has brought me many rewards — including an NBA Championship in 2006 and an Olympic gold medal in the 2008 Summer Games — my children are the two greatest gifts of my life," he explains.
Recently, Wade teamed up with President Barack Obama to lend support to his Fatherhood & Mentoring Initiative, a program that mirrors the Miami HEAT co-captain's strong stance on the importance of fathers playing an active role in the lives of their children.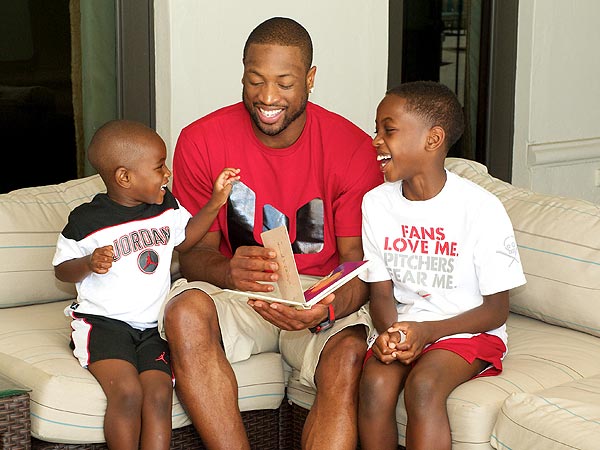 Courtesy Harper Collins
— Anya Leon