Jillian Michaels: I Don't Want to Be a Helicopter Parent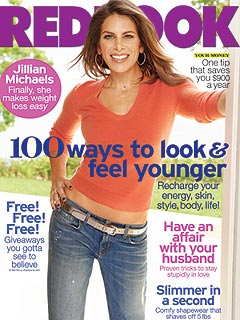 Courtesy of Redbook
She may have been known for her tough tactics on The Biggest Loser, but motherhood has left Jillian Michaels considerably softer — both inside and out.
"I went to interview Suze Orman for The Insider and her wife said, 'You're chubby!' And Suze said, 'You look like a mommy now,'" Michaels, 38, tells the October issue of Redbook magazine.
"I look at my body and go, 'Five pounds heavier.' But part of me really likes it."
The new mom — she adopted Lukensia from Haiti last May — is determined to instill the same confidence in her daughter, from focusing on role models including the "curvaceous" Beyoncé to encouraging her toddler to be independent.

"Kids are accident-prone; they're going to tumble. As long as I know she's not going to die or get badly hurt, it's okay," Michaels — who announced on Today Tuesday that she'll be returning to The Biggest Loser in January to work with obese teenagers — explains.
"We'd rather her be adventurous and fall and get back up, than helicopter around her and make her feel fragile."
Teaching Lukensia to be confident in her own skin is nothing new to Michaels; The adoption of her baby girl coincided with her opening up about her relationship with Heidi Rhoades and the birth of the couple's son, Phoenix.
"When we were having kids, I thought, 'How am I supposed to hide a newborn?' So we thought, 'Let's talk about it,'" she reveals. "It wasn't so much about coming out. It was more about, 'Okay, this is my family.'"
And since she and Rhoades went public with their family of four, Michaels' personal life has been nothing short of positive.
"I'm more fulfilled than I've ever been. I think there was always a little bit of emptiness that I tried to fill with something," she says. "Heidi has helped me a lot and settled me down, but the kids have made me reevaluate everything."
Including, she muses, the "tough decisions" on whether to live it up Vegas-style or stay close to home. "Now friends will go to Vegas for the weekend and we're like, 'Take pictures,'" Michaels shares of life with the kids.
"When Lu looks at me and goes, 'Mama, I love you!' I go, 'Fft. Who needs Vegas?'"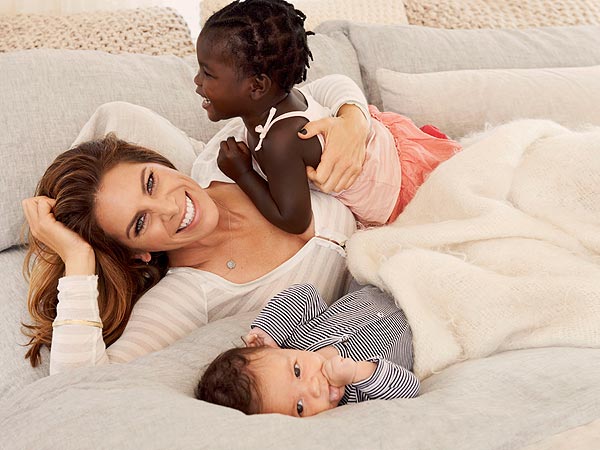 Courtesy of Redbook
— Anya Leon