Great Ideas: Back-to-School Fashions, Gear, Lunch Recipes and More!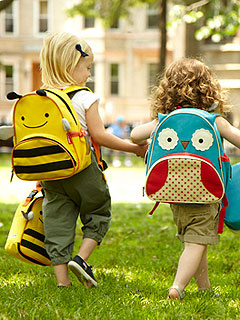 Courtesy Skip Hop
Now that it's the end-of-summer, we've pulled together loads of fun ideas to help you get back on track for the new school year.
From cool gear and yummy lunch recipes to the back-to-school products star moms love, we've got everything you'll need for a smooth transition. We even have some school run style inspiration for all the chic moms out there.
Check them out below!
VIEW THE GALLERIES: The Ultimate Back-to-School Kids' Guide, Yummy! 10 Delicious Back-to-School Lunch Ideas Kids Will Love, Star-Loved Back-to-School Gear and Star Moms' Back-to-School Style.