Alyssa Milano's St. Jude Fundraising Inspiration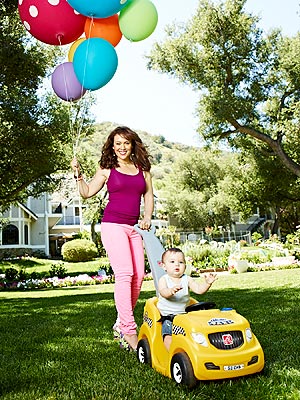 Courtesy of Jeff Lipsky
Alyssa Milano is already instilling a strong sense of charity in her baby boy Milo Thomas.
After recently helping Gonzalito, a 4-year-old boy suffering from leukemia, obtain treatment through St. Jude Children's Research Hospital, the actress became a mom on a mission in order to spread the love even further.
In honor of her son's Aug. 31 birthday — he turns one! — Milano has set a fundraising goal of $50,000 by Sept. 9, with proceeds being donated to the medical center.
"St. Jude Children's Research Hospital provides immense relief to parents and children from everywhere, who go through harrowing situations no one should have to endure," she writes.

Established to treat children diagnosed with cancer and other life-threatening diseases, St. Jude offers treatment and research without any cost to the families.
To donate to Milano's fundraising efforts, visit indiegogo.com.