1 Trend, 3 Ways: Polka Dot Dresses & Skirts
Mini circles aren't just for grown-ups this season. From Violet Affleck (Aug. 12) and Satyana Denisof's (Aug. 6) to Vida McConaughey's (June 27), Hollywood's mini set are also stylishly connecting the dots.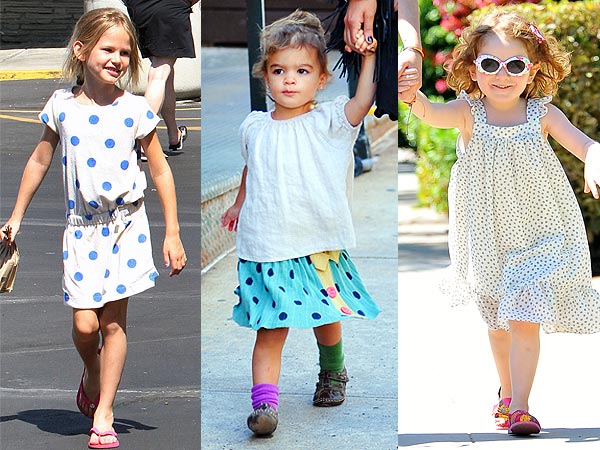 INFphoto.com, Bosch/Watts/INFphoto.com, Splash News
Already on the fall fashion radar, the quirky meets cute trend is quickly trickling down to the kiddie clothing market. Ready to shop? We've rounded up our top picks — for every budget — below.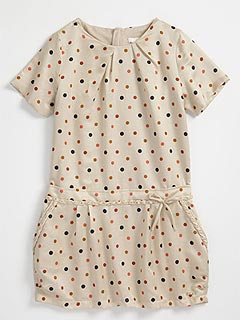 Courtesy Nordstrom
Splurge
Talk about Parisian chic! Channel her inner French girl with Chloé's Polka Dot Dress ($250), which features a pretty pleated neckline, drop-waist and multi-colored dotted print.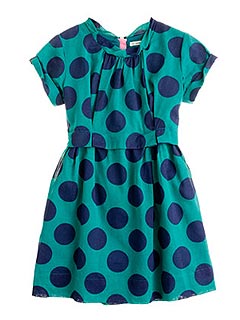 Courtesy J. Crew
Affordable
From the oversize polka dots to the retro silhouette, Crewcuts's Organdy Poppet Dress ($60) is not only super cute, it's oh-so whimsical, too!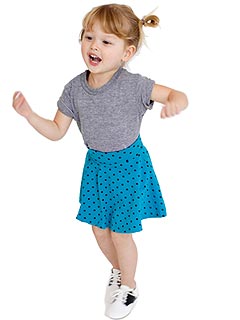 Courtesy American Apparel
Bargain Buy
With its wide waistband and comfy fit, American Apparel's easy to wear Cotton Skirt ($22) is right on the mark.
— Anya Leon