Rachel Reynolds Expecting First Child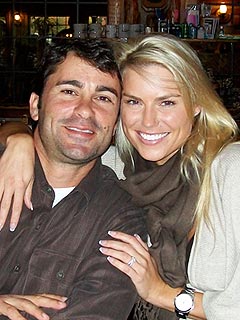 Courtesy Rachel Reynolds
There's never a lack of excitement at the set of the game show The Price Is Right set, and Monday afternoon's taping was no exception.
During the taping of the season premiere episode, which will air on Sept. 24, model Rachel Reynolds announced to host Drew Carey and the live studio audience that she and her husband, David Dellucci, are expecting their first child in February.
"David and I are so thrilled!" Reynolds tells PEOPLE. "In early June, David and I took our summer vacation to Maui and Kauai, Hawaii. While we were there, it seemed that everywhere we turned there was a pregnant woman. David looked at me with a big grin on his face and said 'Maybe it's a sign!' Well, a week after returning from our trip we found out that I was pregnant!"
Reynolds, 29, has been a Price Is Right model since 2003. She and Dellucci, a former major league baseball player and member of the 2001 World Series Champion Arizona Diamondbacks, married in 2010. Dellucci now does TV color commentary for college baseball.
"I've been blessed with a wonderful career on The Price Is Right, an amazing husband, loving friends and family, and now we are expecting our first child together," Reynolds says. "I couldn't ask for anything more. I'm a very lucky girl!"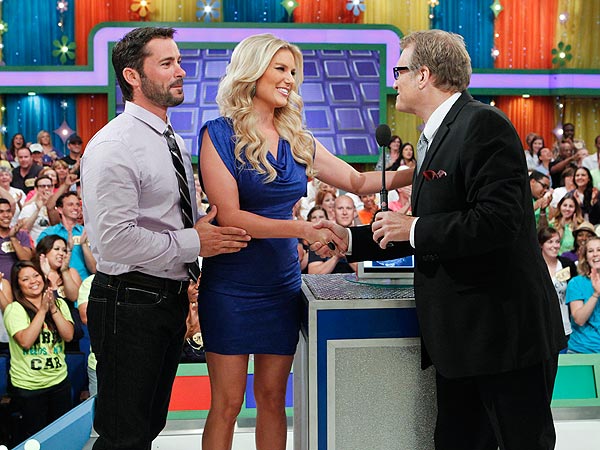 Sonja Flemming/CBS
— Monica Rizzo