Jen Hoffman Welcomes Daughter Nylah MacKenzie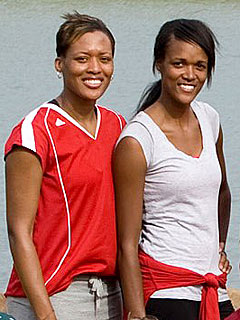 Kisha and Jen – Robert Voets/Getty
Meet The Amazing Race's latest arrival.
Winner Jen Hoffman and boyfriend Ryan Fowler welcomed their first child, daughter Nylah MacKenzie Fowler, on Friday, Aug. 24 at 5:34 p.m. She weighed in at 7 lbs., 12 oz.
"She's adorable," an elated Hoffman told PEOPLE hours after the birth, as Nylah took her first nap.
Hoffman and her older sister, Kisha, competed in The Amazing Race twice, traveling nearly 80,000 miles on five continents. On Season 14, they placed fourth. When they returned for the 18th season in 2011, they won the million dollar prize.
But Hoffman, 28, says that victory pales in comparison to her joy at becoming a new mom.
"I'm in awe at how Ryan and I have created such a perfect little healthy human," she says. "I can't express how quickly I've fallen in love. Ryan and I are truly blessed."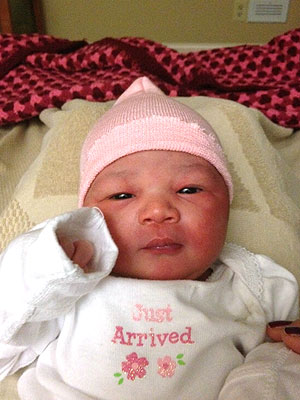 Baby Nylah – Courtesy Jen Hoffman
— Steve Helling