Alanis Morissette on Her 'Swampy' Postpartum Struggle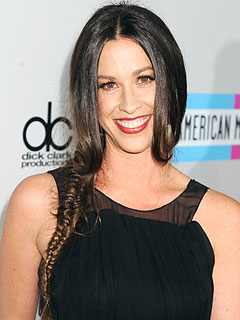 Jeff Kravitz/AMA2011/FilmMagic
After welcoming her "precious" son Ever Imre in 2010, Alanis Morissette's baby bliss quickly turned to baby blues.
"I just thought it was a swampy chapter, if I soldiered it out, that it would go away," the singer, 38, tells ET Canada.
"I came to realize that the longer I waited, the more intense it would become."
In sharing her own experiences, Morissette — who has been open about her attachment parenting approach — hopes to inspire fellow moms who find themselves struggling with similar postpartum problems to seek help.
"I think if there is any goal in me talking about it, it would be to eradicate the shame around it," she explains. "It's just what happens sometimes and, for me, I just waited way too long to reach out for help."
— Anya Leon