Drew Brees Welcomes Son Callen Christian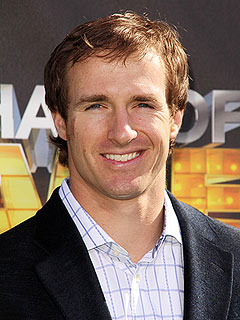 Jim Smeal/BEImages
Looks like big brother Bowen Christopher got his wish!
New Orleans Saints quarterback Drew Brees and his wife Brittany welcomed their third son, Callen Christian Brees, on Wednesday, Aug. 15, the football star announced via Twitter.
"Brittany and I are proud to say that Callen Christian Brees was born yesterday evening in New Orleans," Brees, 33, Tweeted. "Mama and baby boy are happy & healthy."
After confirming in January that the couple — who in addition to Bowen, 22 months, are also parents to son Baylen Robert, 3½ — were expecting a "training camp baby," Brees admitted both boys already had high hopes for the newest addition.
"Bowen wants a lil bro, Baylen a lil sis," he admitted.

— Anya Leon