Twice As Nice: Zachary Furnish-John and Kingston Rossdale's Cozy Shorts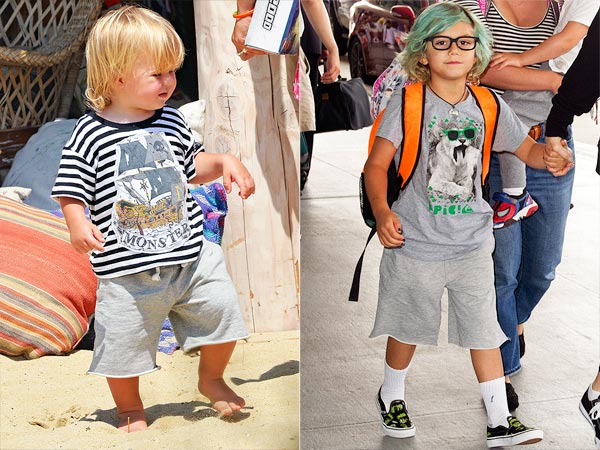 Bauer-Griffin; Splash News Online
As if spotting Zachary Furnish-John enjoying a day of play on the sandy shores in the South of France on July 28 wasn't cute enough, we couldn't help but notice the tow-headed tot's adorable beach-ready bottoms.
So when Kingston Rossdale stepped out the next day sporting the same pair of cozy cut-offs in New York, we immediately did a double-take on their coordinating signature boy style.
Turns out they're both wearing Appaman's cotton Camp Shorts ($25), which Zachary paired with Monster Republic's Pirate Ship Tee ($32) while Kingston opted for a monochromatic look in a matching grey graphic tee and his fave Yo Gabba Gabba Vans.
Stateside traveling to Riviera vacations? Talk about mini global fashions!
— Anya Leon