Great Ideas: 10 Kids CDs and Music Toys to Keep Your Family Rocking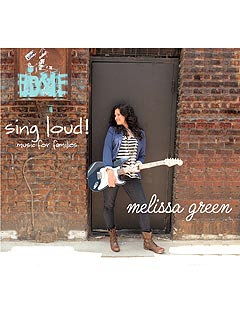 Courtesy Melissa Green
From Rocco Ritchie grooving on stage with mom Madonna to Blue Ivy wearing a pint-sized Jay-Z concert tee, Hollywood kids are getting down with some seriously cool music.
No matter what your family's musical tastes — disco, bluegrass, rock — there's sure to be tot-appropriate fit. For starters, Melissa Green's new Sing Loud! features a chorus from Eminem's "Lose Yourself," a kid-friendly cover of the Go-Go's hit "We Got the Beat," and duets with guest artist Brooke Shields!
Luckily, we've rounded up fall's best kiddie CDs, plus some cool gear to go with your sing-alongs.
VIEW THE GALLERY: Feeling Groovy! 10 Kids CDs and Music Toys to Keep Your Family Rocking