Get Crafty! 10 Summer Art Projects to Do with Your Kids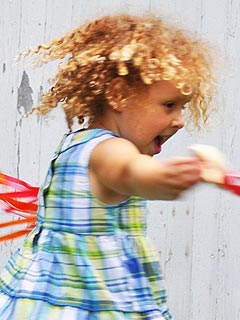 Courtesy Curly Birds
End-of-summer boredom sinking in? Time to get creative: Blogger Helen Bird of Curly Birds is an expert on crafts for kids and the art of play. As a mom of two girls (the blog is aptly named for her sweet, curly-haired identical twins), she knows how to turn the ordinary — a leftover glass jar, backyard flowers, an old bed sheet — into a fun project.
"In this last month before school starts, the summer vacation can start to feel really long. All of the fun trips, family visits, swim school and camps are over and kids start feeling bored," Bird tells PEOPLE. "Now is the ideal time for introducing new activities – perhaps a simple craft, start a new family tradition, or learn a new skill."
Check out Curly Birds' top 10 ideas to make the end of the summer as much fun as the beginning!
VIEW THE GALLERY: Get Crafty! 10 Summer Art Projects to Do with Your Kids