BumpWatch: Vanessa Lachey – Mmm Mmm Good!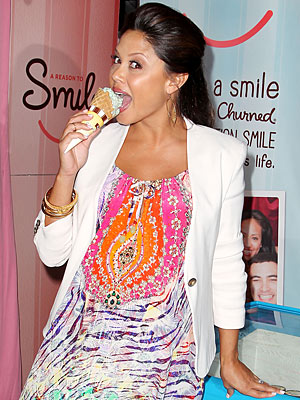 Amanda Schwab/Startraks
Yummy for her tummy!
Mom-to-be Vanessa Lachey savors her own sweet treat before dishing scoops of Edy's ice cream at an event to raise money for Operation Smile held Thursday in New York City.
"I can't believe you are allowed to fly pregnant all the way up to 36 weeks!!! Then no more! That's pretty far along," the Wipeout host, 31, Tweeted of her final work trip.
She and husband Nick Lachey expect their son in September.
"Her pregnancy's been very smooth," the singer, 38, says. "Fingers are crossed."