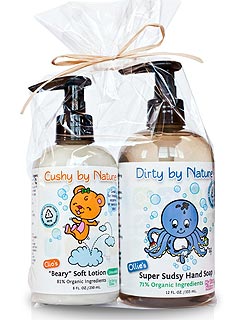 Courtesy My True Nature
Rub-a-dub-dub, it's time for the tub! Whether your little one loves bubble baths, you're battling baby's diaper rash or dry skin, or you just need a few minutes of mommy pampering, we've got your covered.
From yummy lotions and belly balms to Earth-friendly shampoos, click through our picks of great mom and baby skincare. Relax and say, spaaaah.
VIEW THE GALLERY: Pamper Me! 12 Skin-Care Saviors for Moms & Babies