Nick and Vanessa Lachey Bump It Up at Home
She's getting close! With just weeks left in her pregnancy, Vanessa Lachey shares a bare bump shot on Twitter Wednesday. "My Happiness… My Family! Ahhh, My Boys!" the Wipeout host, 31, writes as husband Nick Lachey touches her belly.
With their son due in September, the couple already have a name picked out for their little boy. "We've been yelling it around the house. Nick and I love it," she told PEOPLE recently. "We're going to tell him first, and then introduce him to the world after he knows his name."
Maybe Nick can warm up his pipes by singing the name as well — he'll be performing with a newly-reunited 98° at MixTape Fest 2012 on Aug. 17 and 18.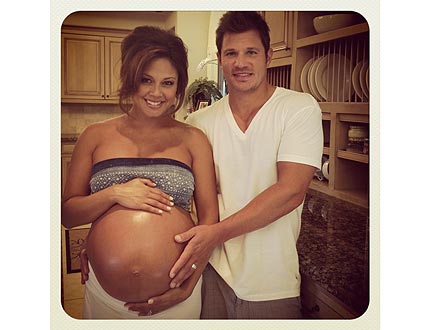 Courtesy Vanessa Lachey