Nick Lachey's Baby Prep: Lots of Sleep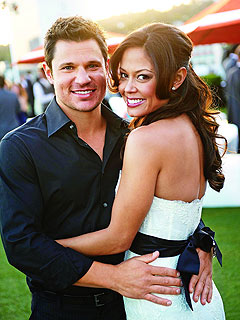 Yitzhak Dalal/Hilton Media Group
For soon-to-be dad Nick Lachey, getting ready for the birth of his first child doesn't necessarily mean stocking up on diapers and pacifiers.
"I think the constant feedback is, 'Get all the sleep you can now because you're not going to get it once the baby gets here,'" Lachey, 38, whose wife Vanessa is due with a baby boy on Sept. 15, tells PEOPLE.
"I've definitely tried to take that to heart and get rest before he gets here."
Extra shut-eye aside, he says, "I don't think you can prepare yourself for this. I think you just have to know you want to do it and jump in with both feet, and you'll be great."

And as the due date approaches, Lachey, who's paired with boxing champion Laila Ali in NBC's upcoming Stars Earn Stripes military-style competition, says his wife-of-one year, 31, is feeling great.
"Her pregnancy's been very smooth," he says. "Fingers are crossed."
— Allison Schwartz with reporting by Aaron Parsley