Spotted: Miranda Kerr & Flynn Get the Giggles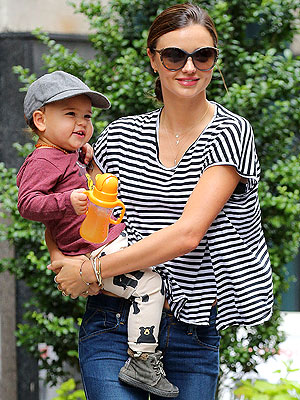 Jackson Lee/Splash News Online
What's so funny?
Miranda Kerr gives her laughing son Flynn Christopher — who was sporting some "bear"-y silly pants — a ride on her hip Thursday in New York City.
"[My perfect day is] to wake up to the sound of my son saying, 'Mama, mama!' It's the best sound ever," the model, 29, recently told Harper's Bazaar UK.
"Then I just love to get him out of bed and he can jump into bed with us, and we have cuddle time!"
The 18-month-old is the first child for Kerr and husband Orlando Bloom.
RELATED: 'Babies All Over the Place' for Victoria's Secret Angels