Mini Must-Have: Levi McConaughey's Cool & Comfy Top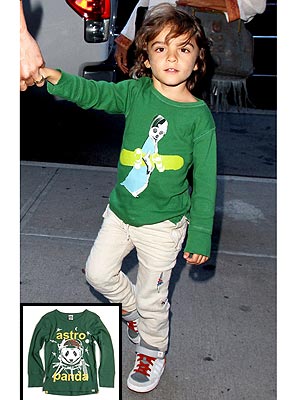 PacificCoastNews.com
Levi McConaughey is city slick!
After exploring The Big Apple on June 26, the globetrotting 4-year-old headed back to his family's hotel in a furry-friendly printed top, khaki cargos, and snazzy sneaks.
Although Levi's Meerecat Long Sleeve Tee ($38) from Appaman is sold out, lucky for you and your little fly guy the brand recently debuted their latest fall collection and it's full of equally cool options, including the Astro Panda Top ($38).
Pair the bold green number with Appaman's Cargo Twill Pants ($46) and your mini hipster will be set.
To shop the new fall line, visit lilswanky.com.
— Anya Leon