Mini Must-Have: Lilac Moyer's Athletic Shorts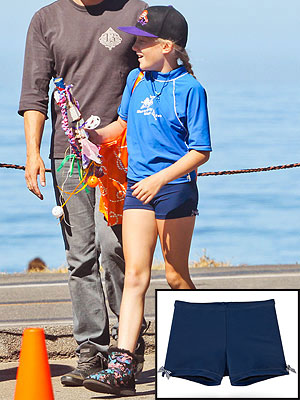 Stoianov/FameFlynet
It's a shorts story by the sea!
On her way to a fitness kids camp in Malibu on June 27, Lilac Moyer dressed the part for a day of play in a beachy cool outfit.
Turns out the big sis-to-be paired her blue rashguard with celeb fave Monkeybar Buddies' Navy Shorts ($16).
Made with on-the-go girls in mind, the stretchy bottoms — including the equally cute leggings and capris — can be easily worn under dresses and skirts so your little fashionistas can still run free.
From the bright solids to the stylish leopard, floral and hippie prints, it's no wonder they're keeping Hollywood's coolest kids — Violet and Seraphina Affleck are fans — covered!
— Anya Leon