Bree Turner Expecting Second Child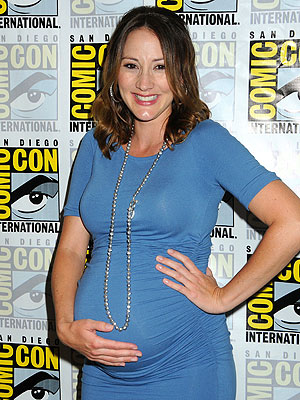 Byron Purvis/Sipa
Surprise! Bree Turner is expecting her second child.
The Grimm star, 35, debuted quite the baby belly Saturday at San Diego Comic-Con.
"Thankfully the crew has been very flexible with my current situation," the actress, who's seven-and-a-half months pregnant, tells NBC San Diego.
Turner, who plays Rosalee on the drama, and husband Justin Saliman are already parents to daughter Stella Jean, 2.
She wed Saliman, an orthopedic surgeon, in 2008.
RELATED GALLERY: Picture This: Celebs Cut Loose at Comic-Con

— Sarah Michaud