Jennifer Aspen Welcomes Daughter Charlotte Sofia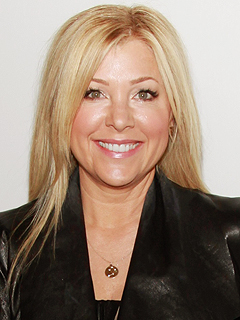 Charles Eshelman/FilmMagic
Jennifer Aspen is a mom!
The GCB star, 38, and her husband David O'Donnell have welcomed a daughter, the new parents confirm to PEOPLE exclusively.
Born on June 10, the couple finalized the adoption of Charlotte Sofia O'Donnell on June 13.
"She takes our breath away and charms everyone who meets her," the couple tell PEOPLE. "We have been waiting for her for a long time. We are so ecstatic she came to us."
The proud parents — who tied the knot in 2006 — are thrilled with the arrival of their first child, but admit they are the ones who have been "blessed" by their baby girl.
"People say to us, 'How nice of you to adopt and help a child in need.' And we say, 'No, you've got that backward. We needed her,'" Aspen, who is also known for her role as Daphne on Party of Five, explains. "We call her Jackpot Baby, she is everything you could ever wish for: Healthy, gorgeous, calm, sweet [and] loving."
— Anya Leon with reporting by Julie Jordan