Vanessa Lachey: Why I Thought I Was Having a Girl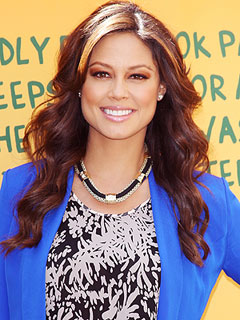 Michael Tran/FilmMagic
In March, Vanessa Lachey Tweeted her hope of having a boy, but truth be told, she had a reason for leaning that way.
"I already knew then that it was a boy, so it was pretty easy for me to say I've always hoped for a boy first," Lachey, 31, admits to PEOPLE. "[But] when it happened, I was over the moon and beyond excited."
Since then, she's come clean with her fans, revealing the baby's sex in June, but if it weren't for modern technology, the Wipeout host says she would have guessed otherwise.
"I would swear to you that it's a girl because everything girly now is just clicking with me. When I see little girls, I melt; and when I see girly things, I can't wait to play with them or buy them," she shares.

"It was so funny because before I was pregnant, it was the complete opposite for me, everything boy was awesome. It's interesting how your hormones and your mind and everything changes."
With two trimesters behind her, the mom-to-be is now gearing up for baby boy's September arrival, including picking out a name.
"I tell everybody we've been yelling it around the house. Nick and I love it," she says. "We're going to tell him first, and then introduce him to the world after he knows his name."
Another aspect of her preparatory process has included swapping stories with friends, family and even her Twitter followers on all things motherhood, which is why she's working with Pampers Wipes to help fellow moms-to-be stock up on the essentials.
"You go into any store, and you're completely overwhelmed at all the different things that you can do and brands and styles and colors," Lachey explains. "It's kind of been like a little journey for me to share with other women what I've learned."
— Kiran Hefa