Dad Must-Have: Hugh Jackman & Ryan Phillippe's Cozy Hoodie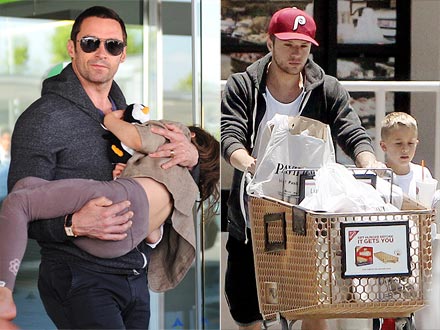 MrPixx/X17; KMM/X17
Time to suit up for daddy duty!
Recently, we spotted two doting dads — Hugh Jackman (June 18) and Ryan Phillippe (June 19) — sporting the same cozy zip-up while out around town with their kids.
But then when Cash Warren (June 12) and Orlando Bloom (June 20) stepped out in similar hoodies, we knew we had to get the scoop on the new fave for fathers.
Turns out they're all wearing sporty apparel from Fodada, a line of comfy clothes made just for dads. While Jackman and Phillippe are fans of the Baba Hoodie ($79), Warren and Bloom prefer the Dada Hoodie ($86).
From the super-soft snuggable fabric to the durable design, getting dressed for the job has never been easier!
Shop the full collection at fodadawear.com.
— Anya Leon