Elizabeth Banks: I Keep a 'Running Tally' on Felix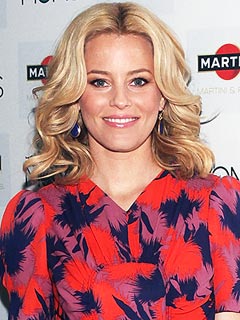 Roger Kisby/FilmMagic
When it comes to parenting her 15-month-old son Felix, Elizabeth Banks says she is no different from any other mom trying to balance it all.
"I'm trying to [balance everything], too. As a working parent you got to have a good village and it takes a village," the People Like Us star, 38, tells PEOPLE.
"I have a running tally 24-7. If I'm not there I ask, 'Where is he, who is he with, what is he doing, does he miss me?' Once I know the answer to those questions I can go about my life. It's just checking that list every day."

The actress, who was in N.Y.C. to host The MOM's private Mamarazzi event, sponsored by Martini, spoke with mom bloggers to celebrate the release of her movie and discuss the importance of being aware of a child's feelings.
"Taking care of their little hearts," she says is more important than taking care of physical things. "What I love about this age is that Felix doesn't know to say, 'I need you to take care of being here.' He doesn't need a friend. He needs care of his heart and that is what's most important."
For Banks "listening" is a top priority. "I let Felix lead me. He is tough, and now that he's little I follow him around. You should let your kids lead you a little bit and just pay attention," she explains. "There will be mishap and you have to figure out to go with the flow."
The first-time mom knows this firsthand. "When Felix first started walking and then running he had a mishap, he did a face-plant on day two of knowing how to run. It was on cement. He had a little scab after," recalls the actress.
Banks agrees that parents "have to pledge unconditional love," and they "can't expect it in the reverse. It's the bargain you make to become parents."
For the working mom, a steamy hot shower after a long day gives her some me-time. "I do really long showers. It is so important. I get all my thinking and all my relaxing [done] in my 20 minute shower."
— Debra Lewis-Boothman